PropertyEngine

PropertyEngine develops online technologies which assist real estate developers throughout the entire property marketing, sales and management cycle, from conception to maturity and beyond. But we know that technology alone is not enough. To bridge the gulf between good idea and "Eureka!", raw ones and zeros have to be lovingly choreographed into game-changing tools. Practical, simple, and compelling to use.
If you are a property developer, you would do well to heed that nagging feeling that something is not quite right. That it could be done better. All the planning and marketing, mandating and management, incremental improvements and a process that sometimes feels more like herding cats than creating homes. After years of working with clients who face these challenges daily, we share your desire to reduce all the complexity.
We don't have a wall-mounted mission statement, or a lofty list of nod-along goals. But, as a team, we carry it in our DNA. A conviction that the time to radically innovate, to re-look at the way that property is marketed, managed and sold, is now.
Team

Corné
Founder / Software Developer
Corné is a futurist at heart, always innovating and scanning the technology horizon. As an avid student of Wing Chun, his Kung Fu skills extend well beyond the keyboard. If we did not have such amazing clients, we'd be tempted to add debt collection to Corné's task list.

Simon
Founder / Director
Two parts code virtuoso and two parts pioneer, Simon leads product development at PropertyEngine. He is a vigilant defender of the web, and a take-no-prisoners inventor of "the better way". He went for a haircut immediately after seeing this photo.

Jessica
Listings Manager
Jess operates silently behind the scenes helping Tom and Chris makes sense of the crazy spreadsheets and involved plans we receive on a daily bases. As a client you will never speak to Jess but we can bet she's had an impact on your sales.

Chris
Client Liaison / Listings Manager
Chris works with Tom and Jess on the front lines of managing listings. While he would probably rather be pulling handbrake turns in the latest BMW he studiously helps your developments get the best marketing they can have on a daily basis.

Tom
Client Liaison / Listings Manager
Tom is from Scotland. We routinely abuse his sultry accent to our advantage and you are most likely to be speaking to him when you call. He along side Chris and Jess make up our team that get your developments listed.

Irfan
Lead Developer
Irfan has had a massive impact on our team. He routinely interprets lightly specified tasks and issues correctly and helps the other developers find there way around our enterprise application.
Lauren
Marketing Lead
Lauren helps decode Corne and Simons "vision" into something a client might understand. Her enthusiasm in translating geek speak is a much needed quality at PropertyEngine.
Affliates

Property24.com is one of South Africa's largest property search portals and is the first place to start your property search!

Property24.com lists houses, flats, vacant land, farms and new developments from all of SA's leading estate agents and developers. With over 10 years in the online property search industry, Property24.com continues to be a leader in developing innovative technology and they pride themselves on delivering a great online property searching experience for their users.

PropertyEngine is currently the sole provider and administrator on Property24s New Development section.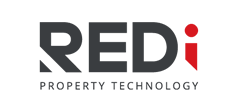 REDi (Real Estate Development Interactive) is a Cape Town based technology company founded in 2002. The company's professional team includes software developers, property marketing strategists, project managers, designers and administrators. REDi specializes in the development of cutting edge, web-based technologies exclusively for the property industry, designed to help property Developers and Estate communities Market, Manage & Communicate more efficiently and effectively.

REDi's product development philosophy focuses on three areas – 1) helping Developers sell more property, 2) streamlining the after-sales administration and management processes and 3) simplifying and enhancing communication and information flow within gated communities.

The REDi offering is well established within the industry and includes, sales information management systems, estate management systems, digital mapping and online marketing products, used by many of the most respected Developers and Estates in South Africa and abroad.