What is a lead?
A lead is an interested buyer in your listed development. They will enquire on either Property24 or HelloHouse. You will receive a notification and can manage, assign or respond to your lead immediately. We recommend following up with leads as swiftly as possible in order to convert them from interested buyer to invested homeowner.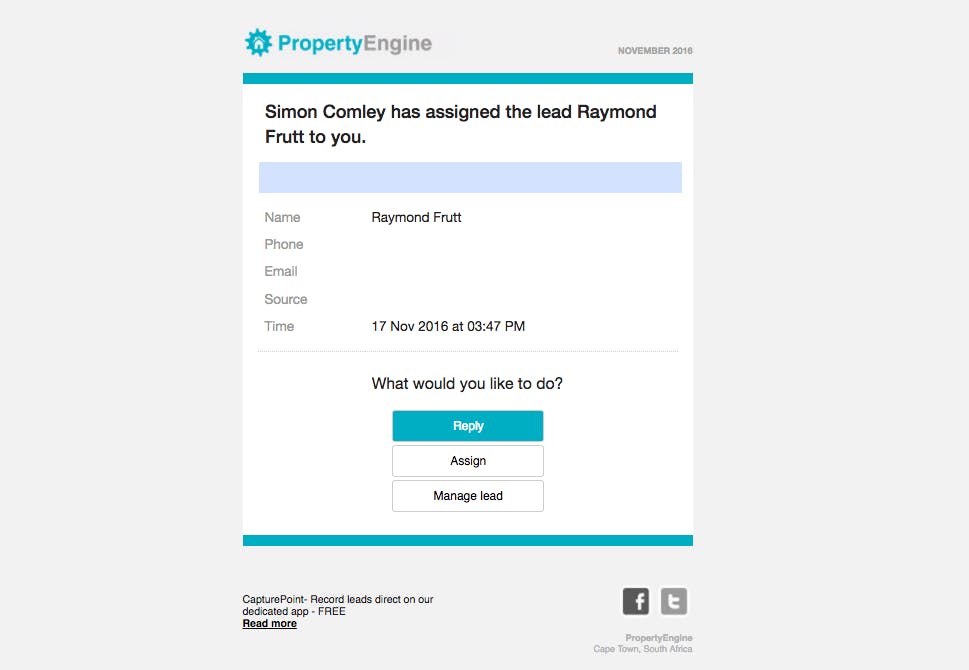 PropertyEngine gives you the tools to capture, profile, manage and request documents from your leads.
Profiling your leads is an important tool in finding out how to better communicate with your leads and offer them the services and information that they require. Profiling your leads also allows you to easily search and filter your leads to make sure that you are spending more time on valuable leads and less time on leads that may just be making general enquiries.
With PropertyEngine you can also request important documents from your leads which are stored directly in your PropertyEngine account to access at anytime. You can also customise the documents you request from your leads.