Why am I not allowed to display branding on my images?
We frequently receive images with client branding overlaid or framed around the images. These are unfortunately not allowed for various reasons, the following describes why.
Text doesn't crop well
The images you submit for your development are not always going to be shown in the same format in which they have been uploaded. Due to the nature of the web, various image formats are required for different devices. This means an image will often be cropped into various sizes and aspect ratios.
This is when branded images become a problem as the cropping is done automatically and as a logo can theoretically be placed anywhere on an image, it stands a good chance of getting cropped in half which looks terrible. When we started provisioning developments we originally allowed branding but we had so many requests due to cropping or position issues that we decided to completely disallow them.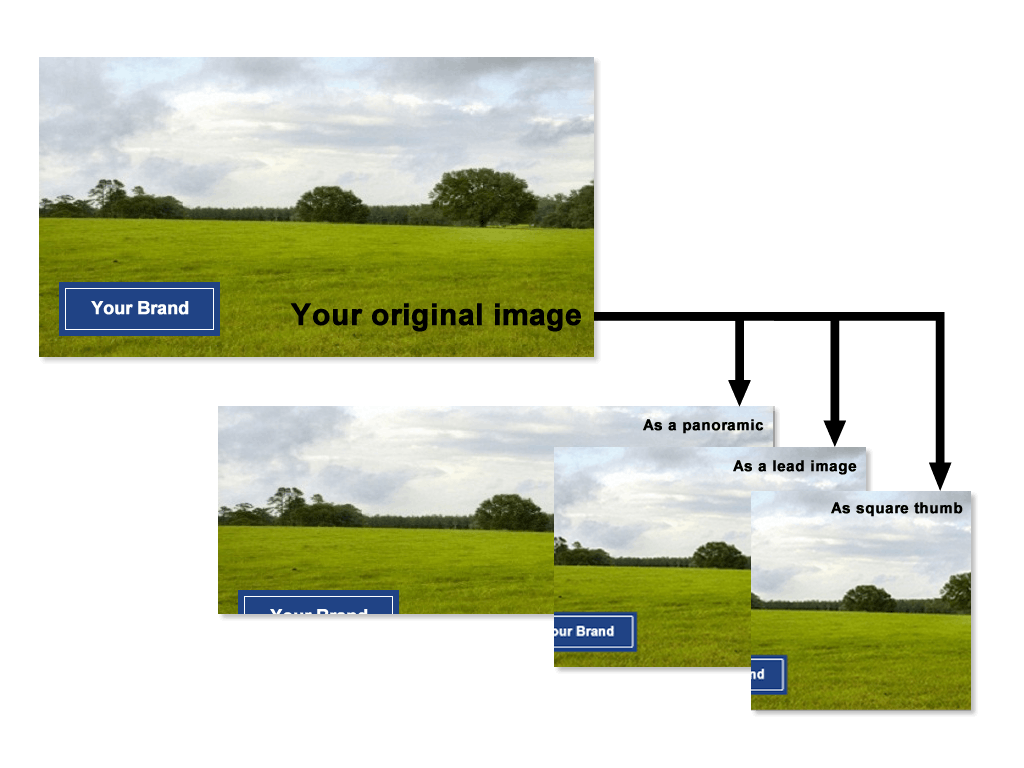 Box of smarties effect
Your logo might look great in isolation but our portals have to display development listings from multiple developers and agencies. You may choose bottom right for your branding, while another developer might choose top left. If non-uniformly branded images were allowed, the listings would start to look very messy and that's not the look we or our portal partners are going for.
Your brand is not forgotten
We realise that you want your brand out there which is why, on the portals we tie in with, there is a dedicated space for you to brand your listing and on HelloHouse we even provide a place for your developments logo. We always recommend that you provide this, as it definitely makes your listing look more professional.