Create & re-use filter segments for leads
While the ability to filter your leads is incredibly flexible if you are looking for a niche set of leads on a repeated basis you don't want to have to repeatedly open the filter, select the criteria by which to filter to get the results.
Luckily we have a solution for you which allows you save that filter for re-use at a later time, follow the steps below to create and reuse a filter segment
Filter your leads
Before you create a segment you need to filter your leads, you do this by opening the lead filter panel on the left and selecting the criteria you wish to filter your lead by. In this example we are filtering by the leads that are assigned to an Agent named "Lauren Kleinhans"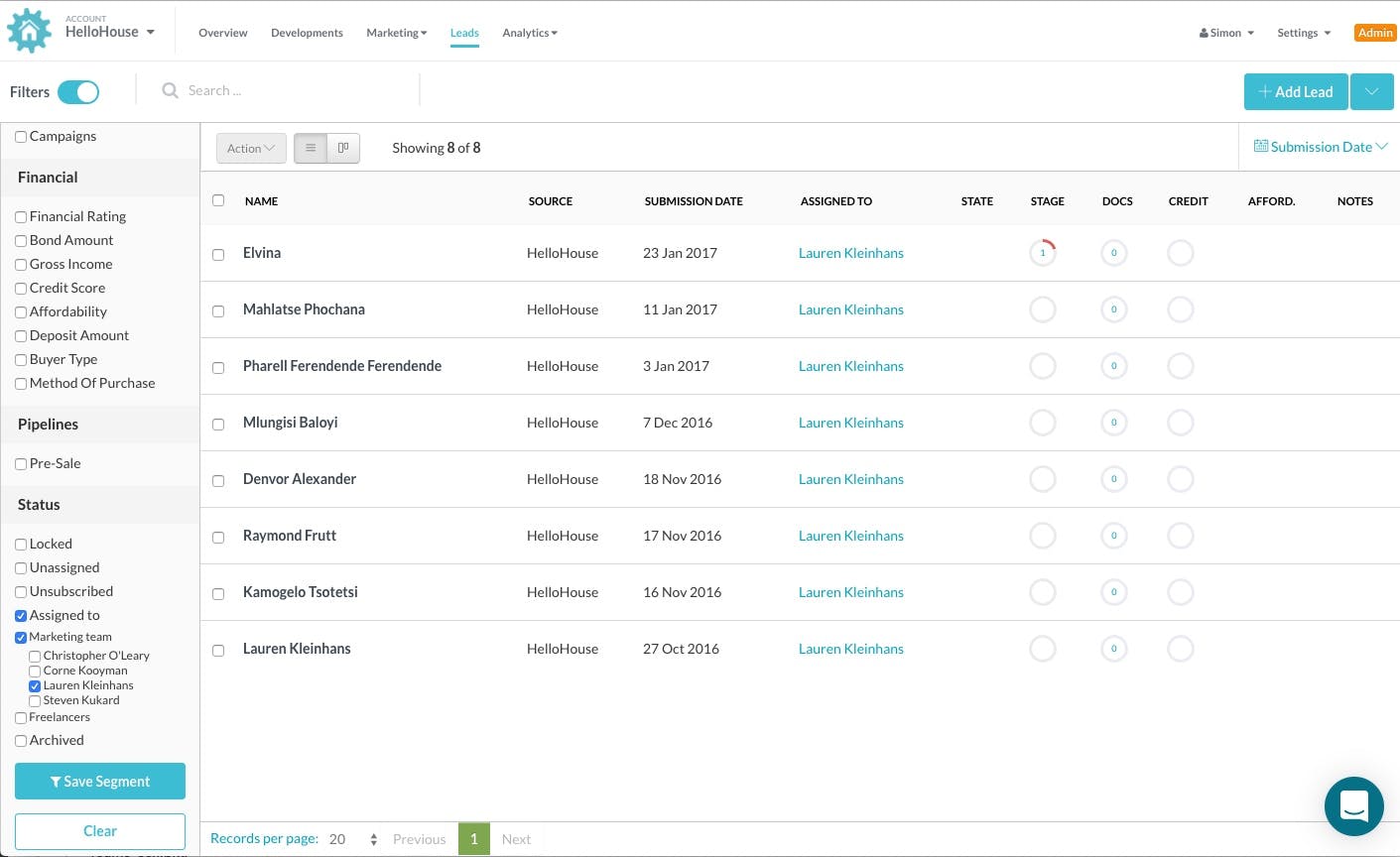 Click Save Segment
Once you are happy with the set of leads filtered you can save this segment by clicking the button at the bottom of the panel that says "Save Segment". This will open a modal window.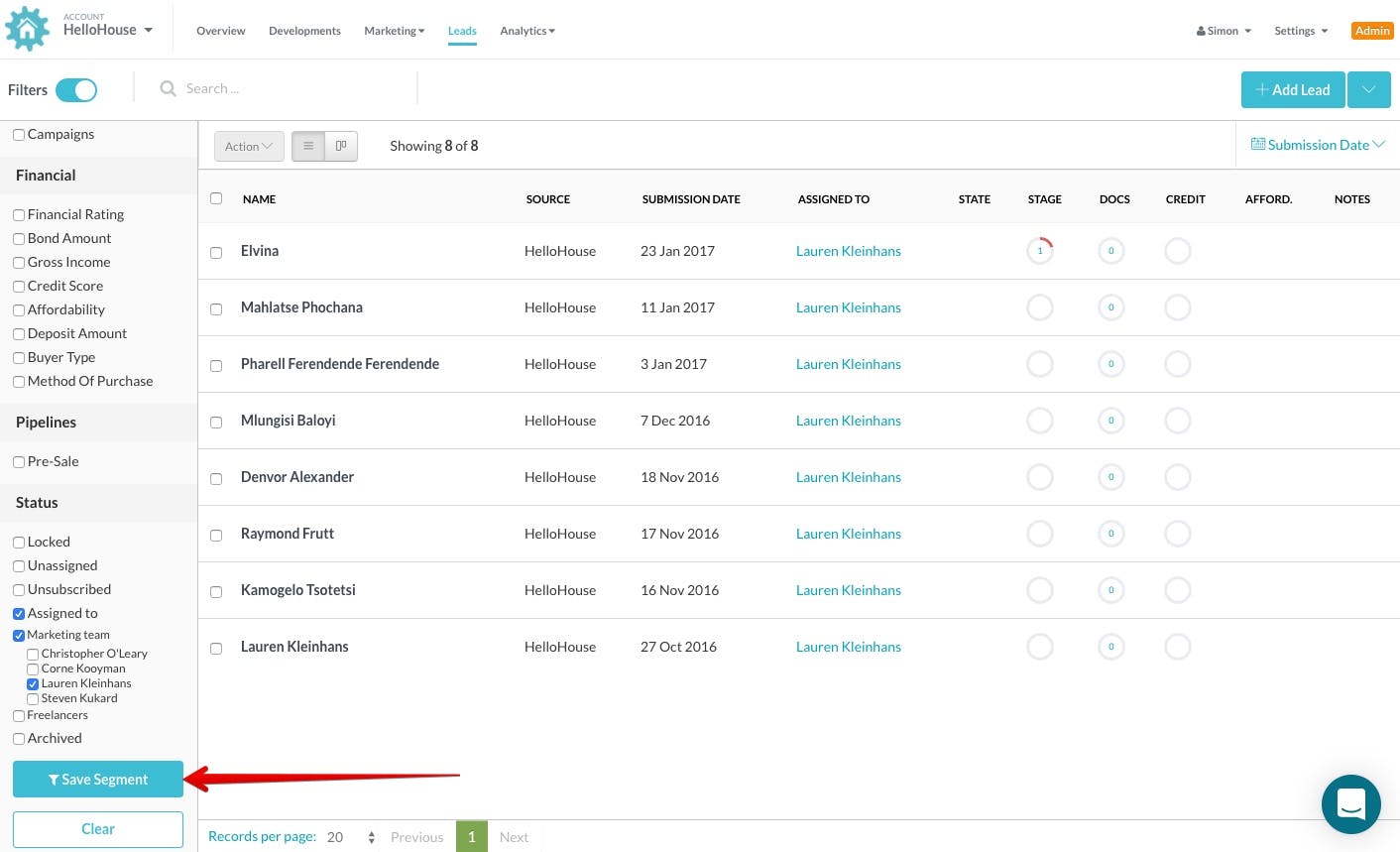 Enter a name for your Segment
In the modal window which has opened enter in a name for the segment you would like to save. As our example is a filter for the leads assigned to Agent Lauren Kleinhans we will call this Segment "Lauren's leads"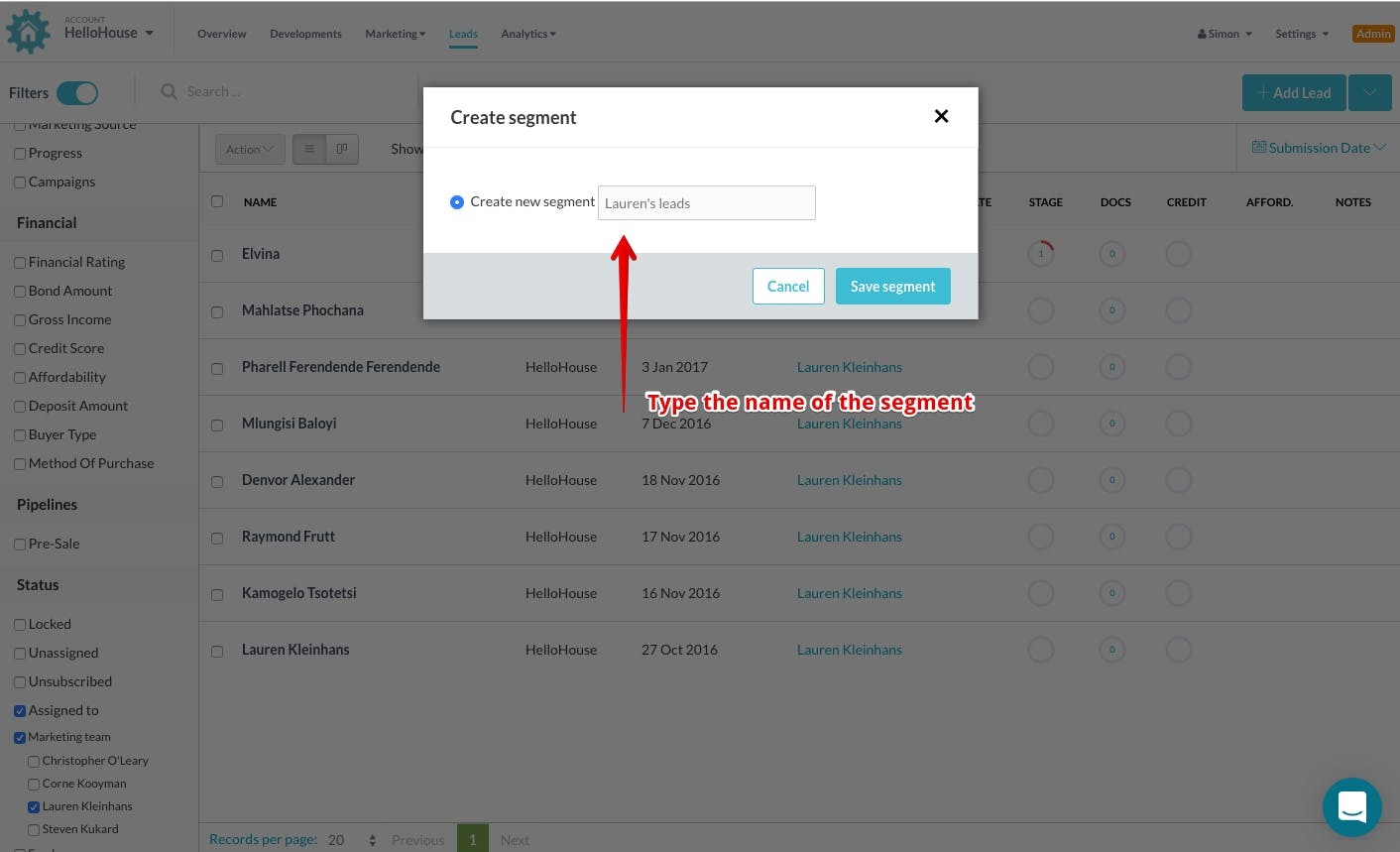 The saved segment should now be available
A new link should appear in your toolbar above the leads with the name of the segment you created.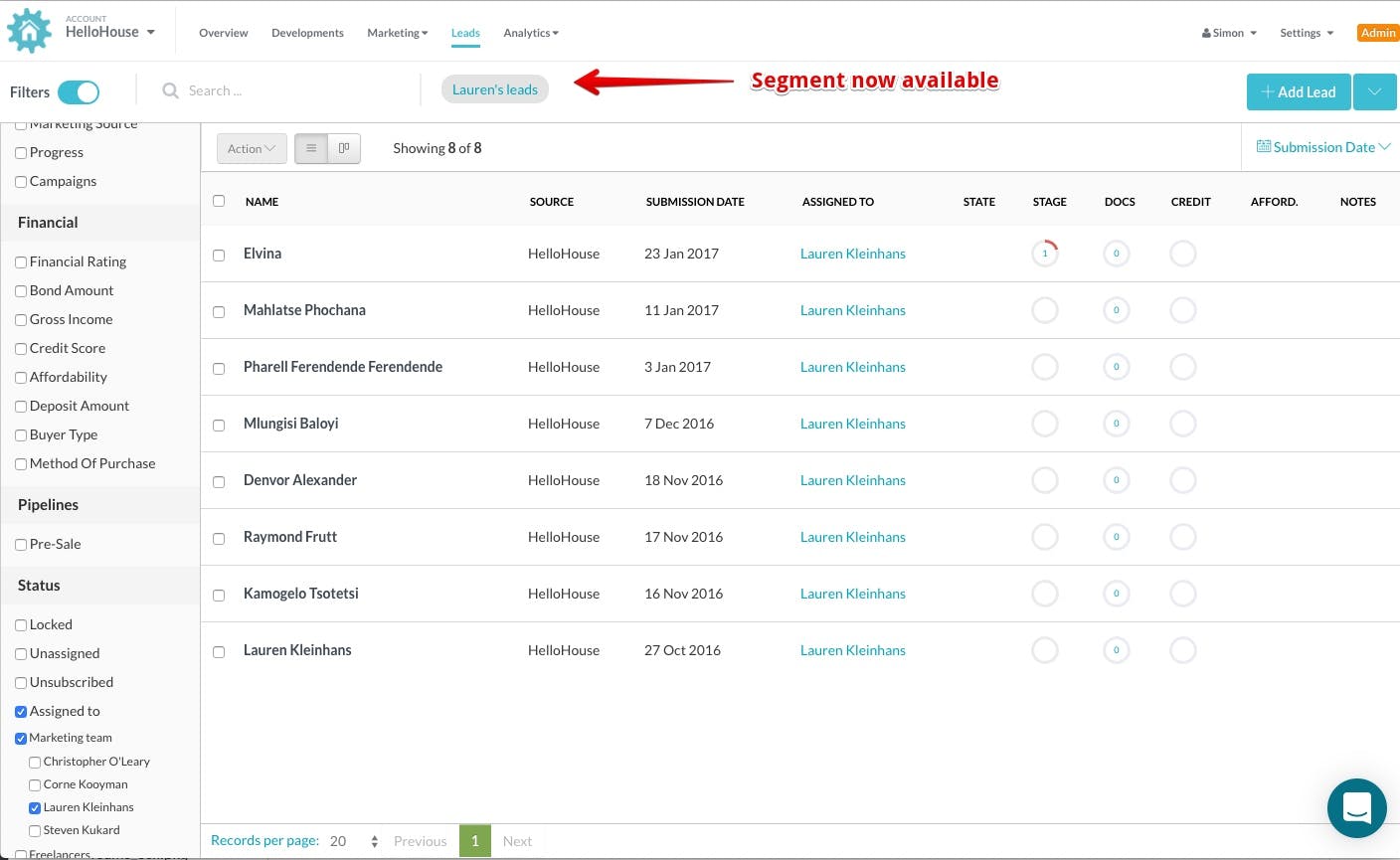 Re-filtering using a saved segment
Now when you arrive at your lead list you can simply click the saved segment in the toolbar and your leads will be filtered by whatever criteria you had previously saved against that segment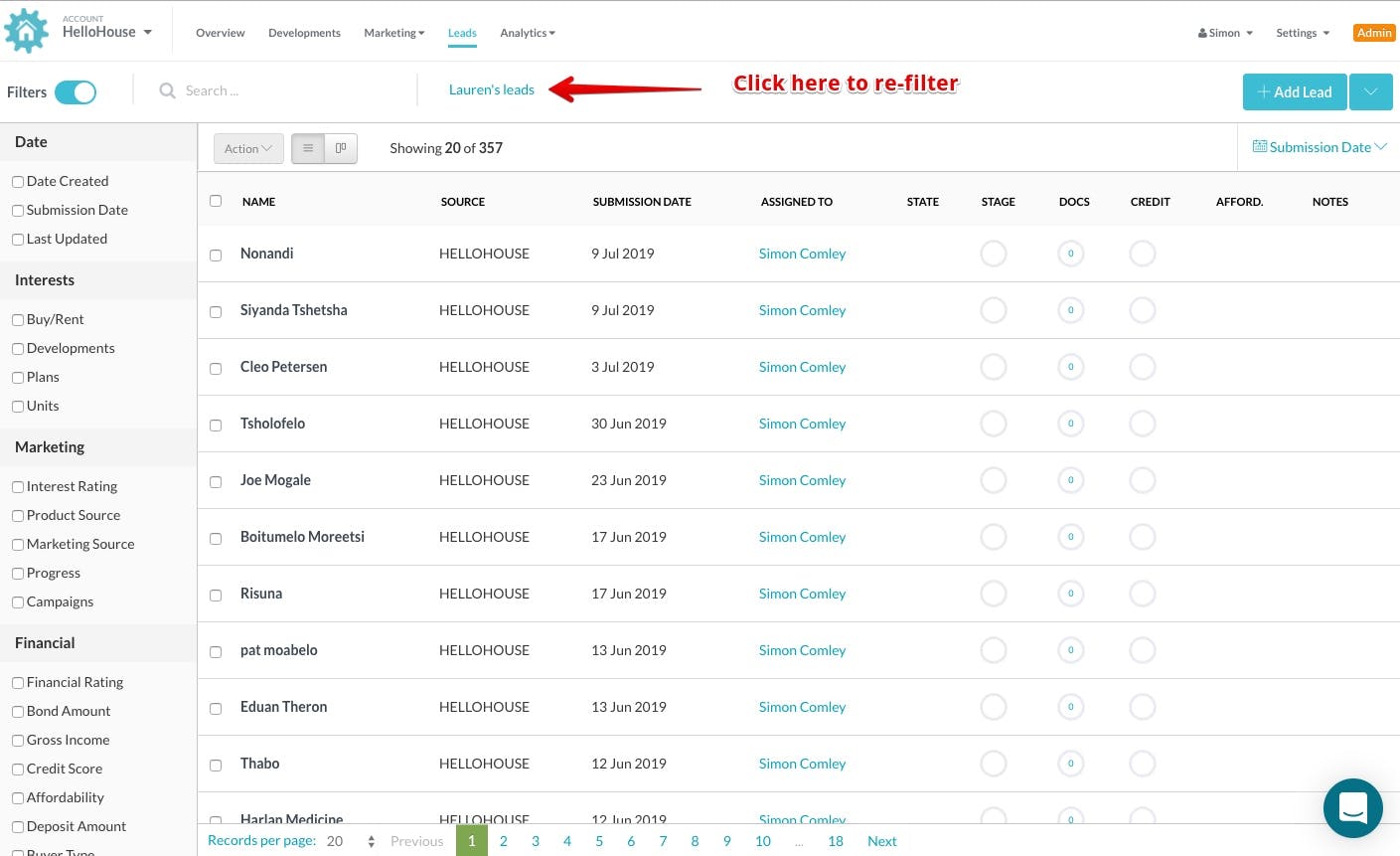 Removing a segment
If you want to remove a segment you simply click the trash can icon on the right of the segment name and it will be removed instantly.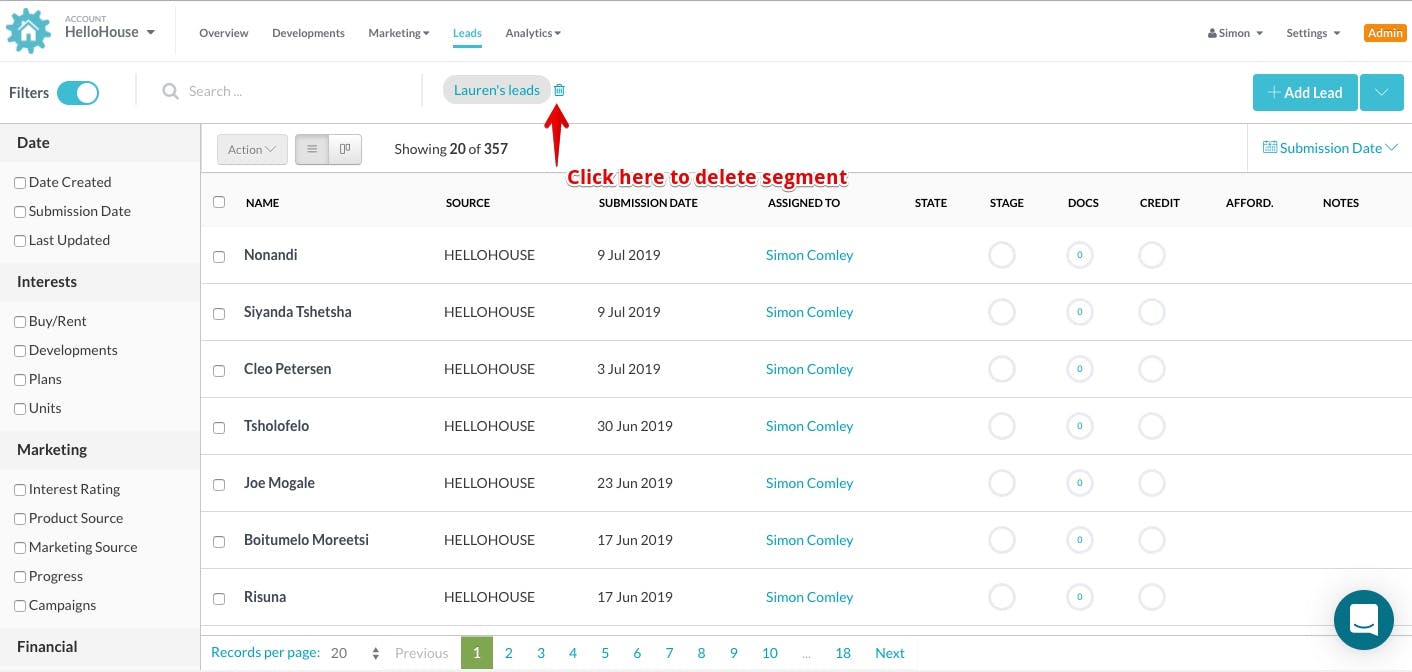 ---