Setting a Reminder for the Lead list view
To set a reminder against a particular lead you can configure them on the lead list
Open the lead actions dropdown
Click on the lead and then click on the Actions dropdown that appears on the side panel

Select Add reminder
From the dropdown select the option to Add a reminder

Fill in the modal options
A modal should appear with options to select from.
Who should I remind? This refers to the individual that will be reminded when the reminder is triggered. Note that it is the Assignee and not the logged in user that will be notified. This allows admins to follow up on leads.
When to follow up? This has some quick and easy preset options as well as the ability to select a specific time and date for when the reminder should be sent
Message This will be the content that is sent to the assignee and the lead.
Select Save once you have filled in these options.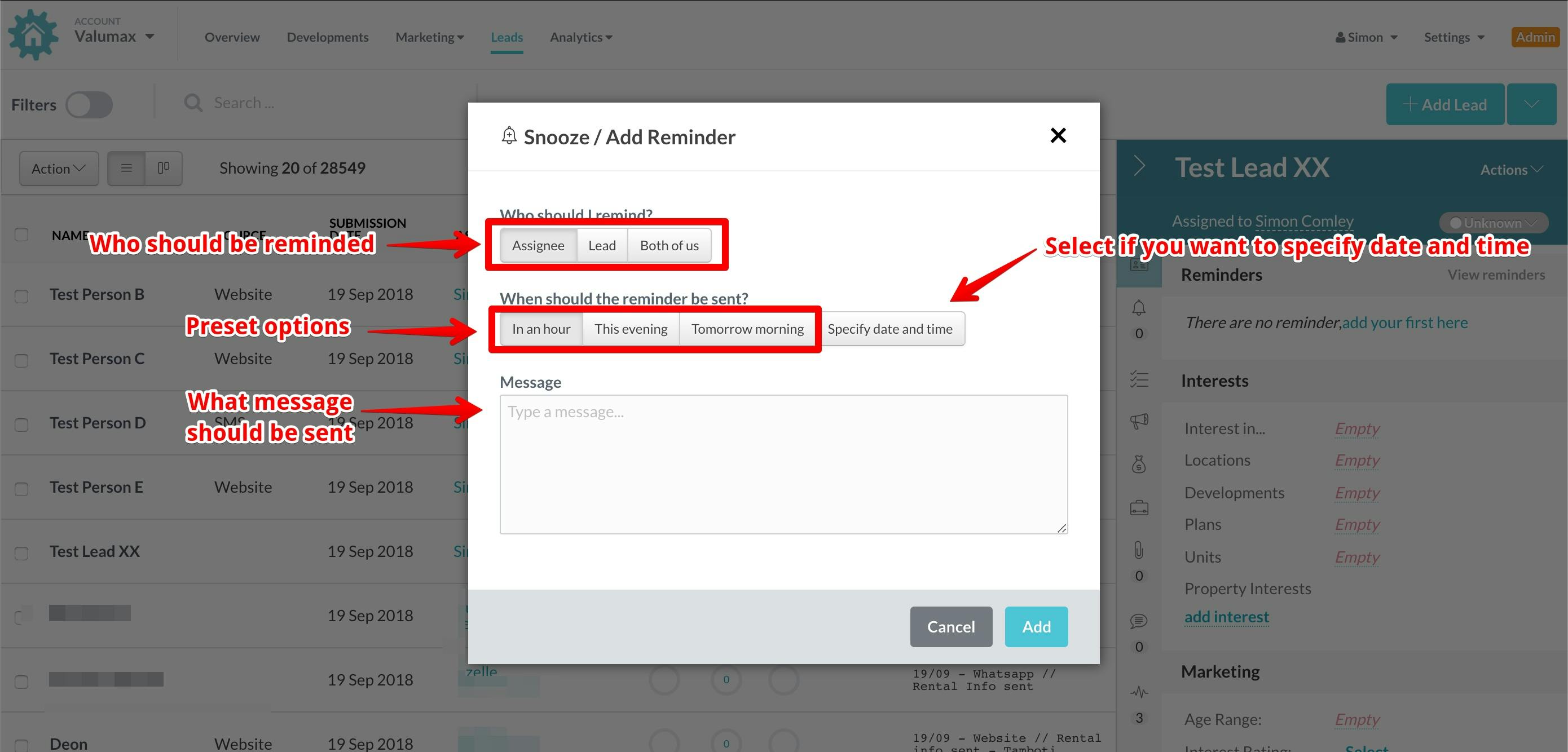 View the set reminder
Once your reminder has been saved you are able to view it in the Quick View panel on the right.

---