Dealing with an unknown marketing source that needs mapping
When a lead arrives with an unknown marketing source PropertyEngine doesn't automatically create it as one might want to collate certain marketing sources into one.
As an example you may get leads from several Google Ad sources but not want each individual campaign to be recorded as a Marketing Source.
Follow the steps below to associate an unknown Marketing Source with a known one.
Go to your lead list
To map a leads Marketing Source to an existing one go to your accounts lead list. You need to be an Admin user for this step

Click on a lead that requires mapping
In your lead list you will see some leads with a small badge with the label "Mapping required"
Click on that lead and open the Quick View panel on the right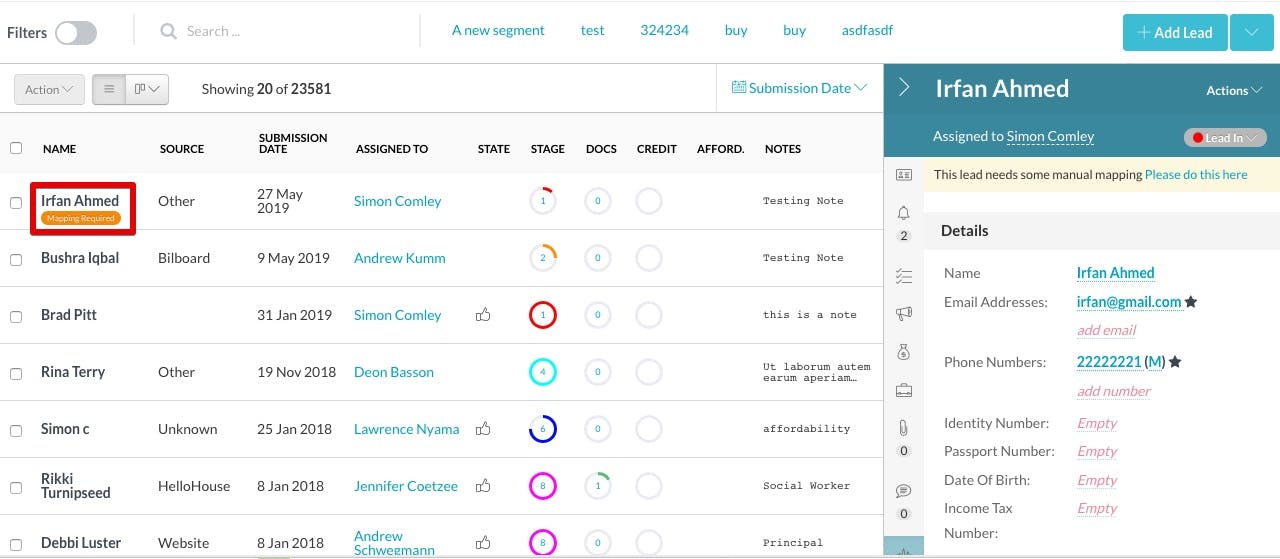 Click on message indicating mapping is required
In the Quick View panel there at the top of the leads information there is a message stating that the lead requires mapping. Click on this and modal window will appear asking how you would like to map the marketing source.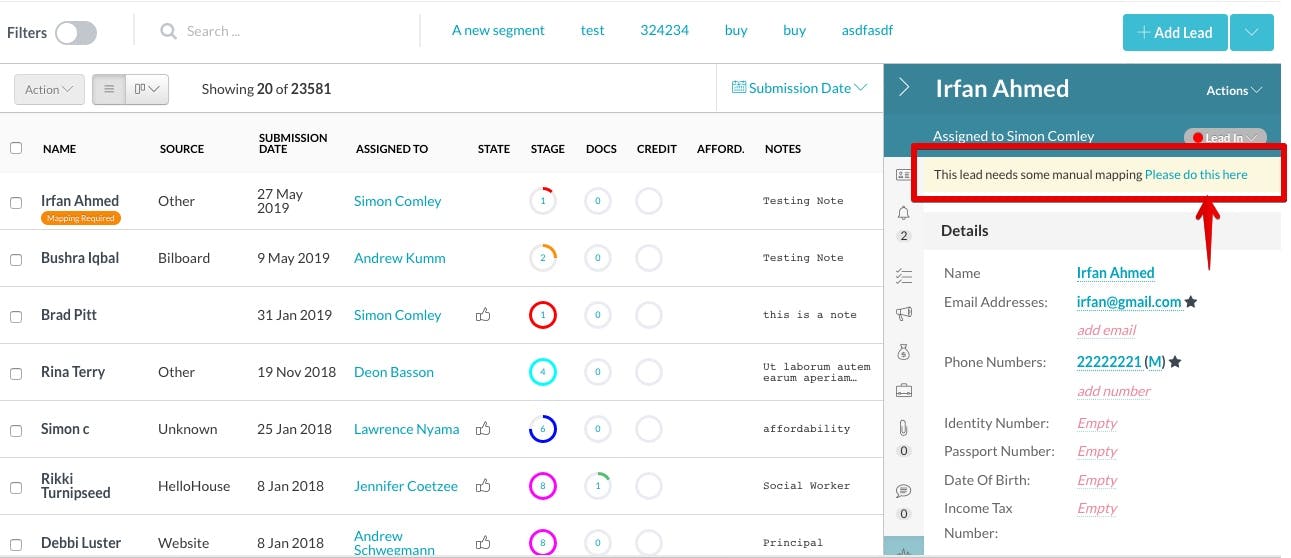 Select the preferred option
You will be presented with two options:
Create a new Marketing Source with this source
Map the new Marketing Source to an existing one
Once you've selected the action you would like select Save and the system will update the current lead and any others with the same unknown source.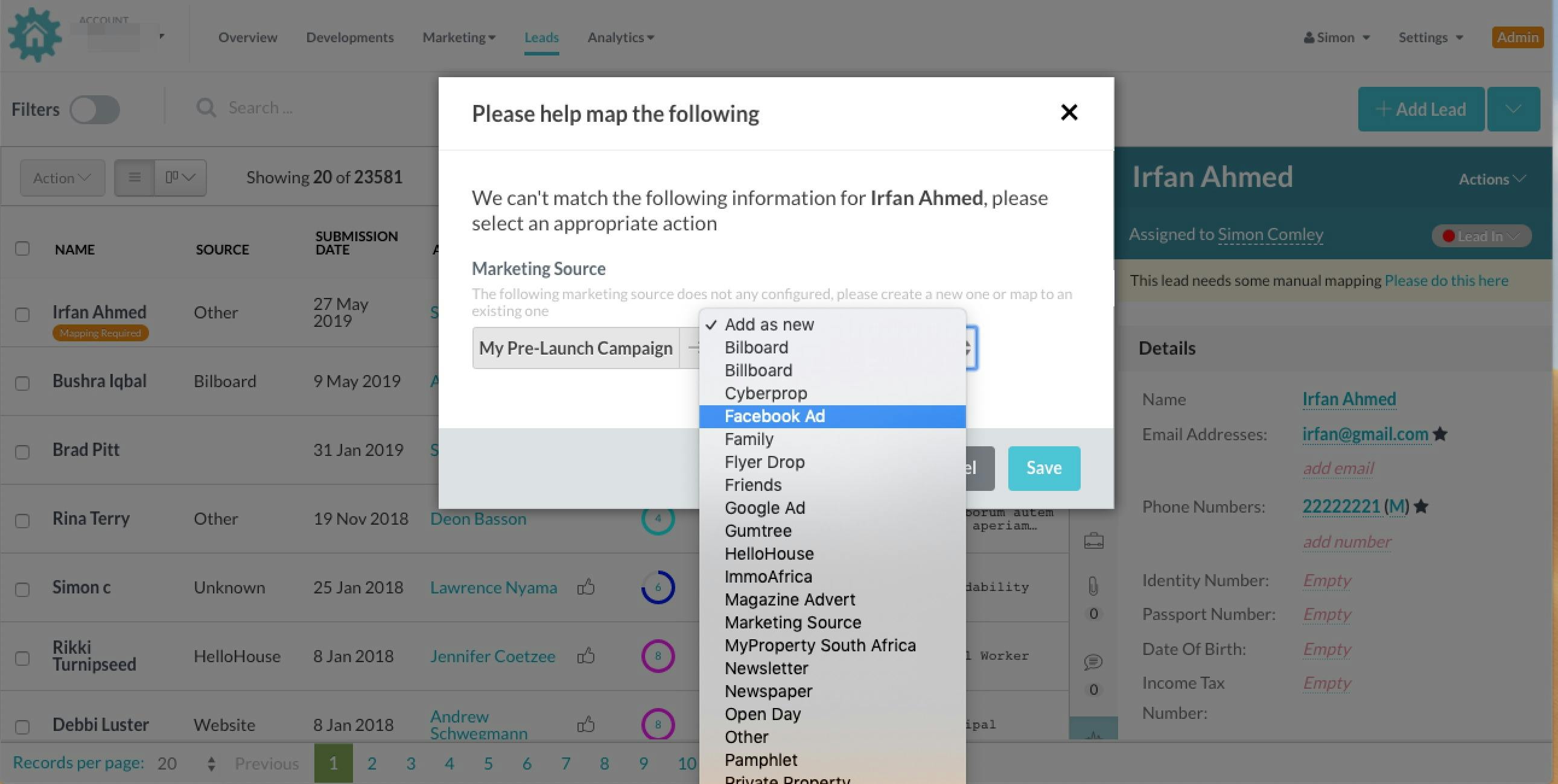 Verify marketing source has updated
Your lead should now be updated with the new Marketing Source and all further leads which enter the system will automatically be mapped

---
Related
If the leads from your website are sending through UTM Tags you make want to use the values as marketing source
Read More

⟶